Medical Device
RaPid medical device team is committed to the integrated service of Chinese market, from device registration, industry research to marketing, RaPid focuses on reform and market changes to help customers insight into market opportunities in the first time.
Service Area
Clinical trial

Clinical trial process consulting ,Information consulting for clinical trials , Consultation of clinical trial scope.

Medical device production

Production license of class II and class III medical devices ,Class I medical device production filing consulting service, medical device manufacturer assessment consultation.

Medical device registration

Class I medical device filing consulting service , Class II medical device registration consulting service , Class III medical device registration consulting service.

Medical device business

Consulting service for medical device business license, IVD reagent business license , Internet medical device information consulting service, E-commerce digital marketing.

Medical device research

Industry status and prospect survey , Research on competitive enterprises, Leading survey, Policy research and consulting.
Service Advantages
-Overseas project implementation experience: RaPid has rich project implementation experience in Japan and Southeast Asia market, helping enterprises to land and register overseas.
-RaPid company keeps a good relationship with the government and testing institutions, accelerates the waiting time for clinical trials and device registration, and solves problems as soon as they occur.
-Interative service for start-up enterprises, RaPid provides product and market integration guidance for medical device start-ups.
-RaPid keeps good contact with hospitals and scientific research institutions so as to conduct expert interviews on products and patients' needs.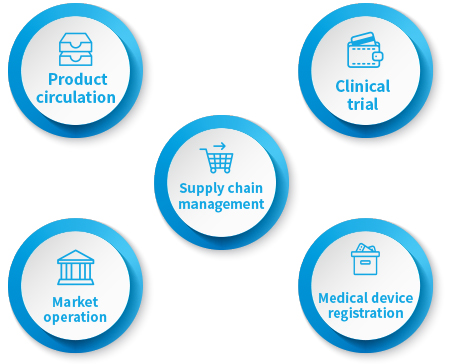 Research Scope